Welcome To
Inspire Physical Therapy Idaho
located in Coeur d'Alene, Idaho
Address
1321 N. Northwood Center Ct.
Suite B
Coeur d'Alene, ID 83814
Tuesday
7:00 AM - 6:00 PM
Wednesday
7:00 AM - 6:00 PM
Thursday
7:00 AM - 6:00 PM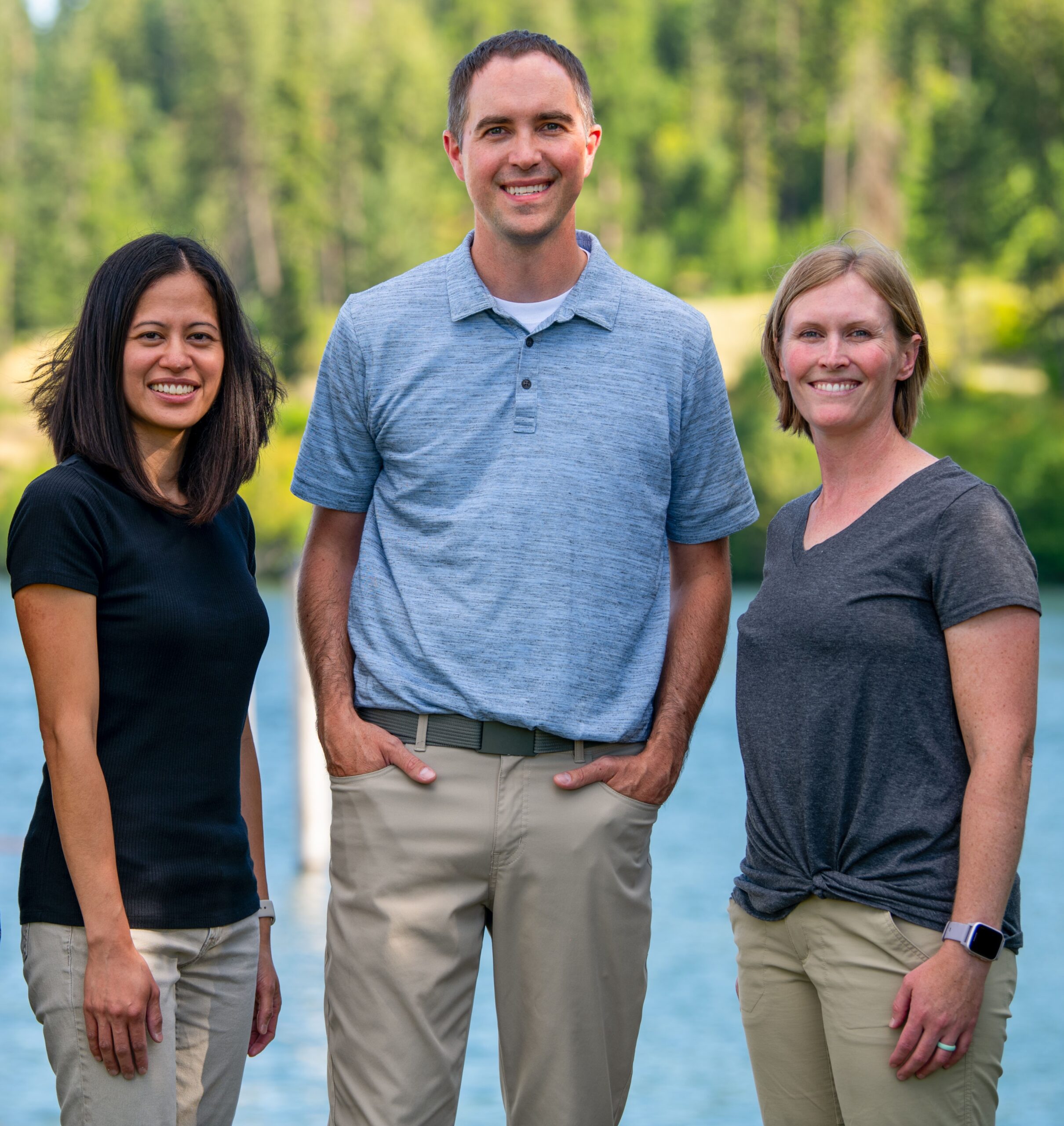 At Inspire Physical Therapy, we treat a variety of diagnoses ranging from low back pain to post-surgical operations. We provide a whole-body approach to healing by using a combination of techniques such as manual therapy and functional movement concepts to help you reach your goals!
Located in Coeur d'Alene, Idaho. We have certified specialists in: Orthopedic and Spine, Postural Restoration and ASTYM. Individualized patient care is our top priority. Our expertise lies in an accurate evaluation of your condition and skill in implementing the course of treatment that will quickly get you feeling better to be the healthiest version of you!
Cathy Berens
September 22, 2022.
Best therapy place ever! Treated like family. Very knowledgeable staff!
pam hannem
September 21, 2022.
Inspire physical therapy has a caring knowledgeable staff. Great place!
Chad Nathanial Switzer
September 15, 2022.
Super friendly and professional staff that helps you with recovery but also is genuinely caring about you. Always a great experience with the team at Inspire Physical Therapy.
Jim Stafford
September 11, 2022.
By Avis Stafford- What a pleasure it is to walk into Inspire Physicsl Therapy - all helpful people with smiles on their faces. This makes a big difference when you are hurting and are here for help. Very professional staff! Cara was able to immediately understand my issues and went to work creating a therapy routine to help me prepare for my upcoming knee replacement. She has magic hands that helped minimize my intense discomfort. Teen was there to make sure I did my exercises correctly and kept me talking while I did the ones that were challenging. The Inspire team is extremely professional - they all know their stuff and they make a potentially not fun experience fun. This was not my first physical therapy rodeo but I will definitely be back when I need them which unfortunately will be in a few months. If they would have let me give 10 stars I would have.
Suzanne Jaquish
September 9, 2022.
had a great experience with Allison always has smile on face has provide me with excellent exercises that are very helpful. I would recommend Inspire Physical Therapy Idaho to family and friends very impressed with everyone at Inspire Physical Therapy Idaho.
David Wood
September 8, 2022.
Hey you! Yeah you! If you are looking for physical therapy in the Spokane/CDA area, Inspire is your place. Not only is the staff knowledgeable of the body, they also know how to bring the human element into the mix. I had a major surgery on my hip and kind of felt like I was being bounced around. After my first session, my worries eased up immensely. I got the feeling that they really DID want to help you and not just collect a paycheck. If you have any hesitation with physical therapy or are seeking a physical therapist, I would strongly recommend Inspire Physical Therapy. You won't regret the desicion.
Benjamin Huerta
August 18, 2022.
The team is amazing! They absolutely enjoy torturing me haha 🙂 I feel much better physically and emotionally...I feel bad for them I definitely vented a lot and probably bored them with so much drama lol 🤪 my shoulder feels much better, I have better motion... thank you guys for being so awsome ❤️ I will miss u all 🙁
Shannon Wilcox
August 18, 2022.
They are so welcoming and very thorough when trying to find out what is wrong and how to help. I enjoyed my time there. It really felt like they were a family.
Fiscus Fiscus
August 16, 2022.
They are knowledgeable, friendly, and caring. My issue hasn't reoccurred since visiting and following their instruction.